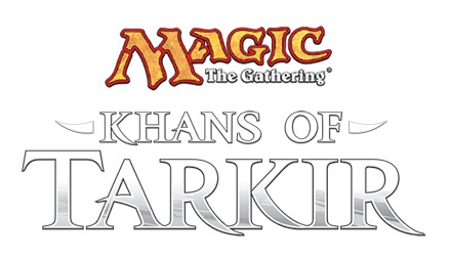 For those of you who can't wait!
Be here Friday, September 19, 2014 at 11:59 PM for our "Khans Of Tarkir" *MIDNIGHT* Prerelease!
*Midnight* prereleases are the most exciting events! They are the first time anyone in the entire world will be able to play with the new cards!
Our event has special rules though so we can finish before 4 AM:
1. *Midnight* Events are limited to SIXTEEN (16) people
2. Payment must be made in advance– payment at the start of the event will not be accepted, we have zero extra time so we will start exactly at 12 Midnight and finish before 4 AM
3. *Midnight* Events are open to experienced players or people who have previously played in one of our Prerelease events. If you're a new player or have never played in a prerelease, please join us for our Saturday and/or Sunday prerelease event(s)!
We're not elitist, nor are we snubbing our nose at those who are just starting out- we work very hard everyday to help our new players and build community in our store. I put these rules together so that I can finish the event before 4 AM so I can get a few hours of sleep before the next event (2HG) that takes place at 10 AM (6 hours later).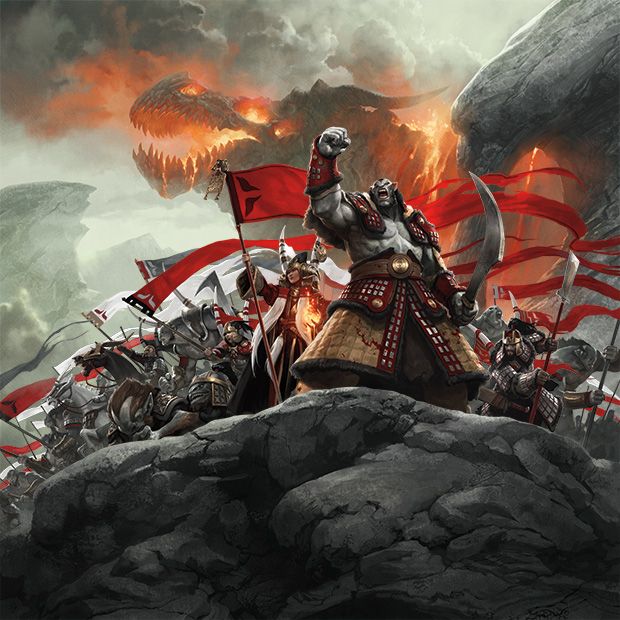 Raise Your Banner
Five warrior clans vie for dominance on the field of battle on the plane of Tarkir, where ancient tyrannical dragons have been hunted to extinction.
The time to raise your banner and join the khans is almost here! Will you throw your support behind the scheming Sultai? Perhaps you choose to seek enlightenment with the Jeskai. Maybe you just want to punch bears with the Temur. Whatever your choice, the time to make it draws near.
 
OUR HOUSE RULES:
Results Will Be Recorded At The End Of Each Round:
When you finish your game, please remain seated and wait until we can get to you to record your result. Your time here is very important to us and we support you in all of your achievements- all we ask is that you give us a chance to operate our store (answer phone calls, help other customers) during the event. So, please wait until WE ASK YOU for your result.
2. No Shouting or Yelling:
Please do not shout, other players are trying to concentrate on their games.
3. First Round Pairings:
We want you to have a great time and meet new people! So, please let us know if you've arrived with a group of friends and we will do our best to not have you play them in the First Round of our event. Keep in mind, we will only do this for the First Round, in all other later rounds players will be paired up with an opponent based on their standing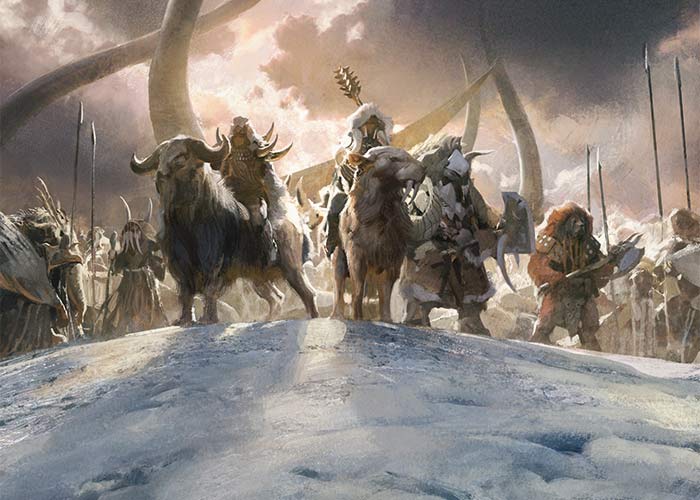 OUR PRERELEASE EVENTS:
0. How Much Does It Cost?
*Our Entry Fee Is $34 + GST And Includes A Hot Lunch And Drinks!
1. What Do I Use To Make My Deck? How Many/What Cards Can I Use?
*Each Player Receives  FIVE (5) "Khans Of Tarkir" Booster Packs And ONE (1) Fixed Booster, Then Builds A Deck Of At Least Forty (40) Cards Within Twenty (20) Minutes Using Only Cards They Opened In This Event Within Twenty (20) Minutes (We Provide Basic Lands For You!)
2. How Many Games Do We Play?
*We'll host Four (4) Rounds Of Play (NOT Elimination) Where Each Player Will Be Matched Up Against An Opponent With A Similar Record (Players Can Leave The Event At Any Time For Whatever Reason- Please Tell The Organizer As Soon As Possible)
*In Each Round, Players Will Play A "Best-Two-Out-Of-Three" Match Against Their Opponent Within Thirty (30) Minutes. When The Match Is Complete, Please Remain At Your Table And The Organizer Will Record Your Result At The End Of The Round
3. What Happens If You Run Out Of Time?
When Time Is Called, The Organizer Will Ask: "Whose Turn Is It Right Now?" Or "Who Is The Active Player?" Then Award Five (5) Additional Turns Counting Down From The Active Player.
*If Either Player Was Unable To Defeat Their Opponent And This Was Their Second Game Of The Match, Then The Player Who Won The First Game, Wins The Match
*If Either Player Was Unable To Defeat Their Opponent And This Was Their Third Game, Then The Match Ends In A Draw
4. How Do You Determine Who Wins The Event?
*Our Goal Is To Get To A Single, Undefeated Player!
5. What If I Have A Question Or Need Help?
*Please Raise Your Hand Or Call For A Judge. Please Don't Yell Or Scream, Other People Are Trying To Concentrate.
6. What Do I Get For Playing?
*The Good People At Wizards Of The Coast Have Sent Us Special Promotional Cards To Give Out! They're FOIL cards Stamped With The Date Of Our Event!
*As A Part Of Your Entry Into This Event, We Will Put Two (2) Booster Packs Of "Magic 2015" Into A Prize Pool For Each Person That Enters! Then Divide The Pool Based On The Final Standing Of Each Player! So:
First Place = 40%
Second Place = 20%
Third And Fourth Place = 10% Each
Fifth Through Eighth Place = 2% Each
Ninth Through Sixteenth Place = 1% Each
Random = 4%
Keep In Mind, These Are Approximations And We Will Round Down To The Nearest Pack. We May Also Have To Alter These Percentages Based On How Many People Enter.
7. Any Other Questions?
Please Let Me Know! Either Drop By When It's Not Too Busy Or Send Me An Email At: [email protected]