Ever wonder which team would win in an all-out battle: Avengers or X-Men?
Now you'll be able to find out!
Starting with issue Zero which came out today, Marvel launched a maxi-series (12 parts in all) featuring their two biggest team titles against each other: "Avengers Vs X-Men" is here and it is amazing!
We're all setup and ready to create subscriptions and accounts for anyone new (or old) to comics that wants to collect the entire series!
To help promote this landmark title, Marvel has sent us a few lithographs and a handful of AvX buttons to give out!
It's not too late, but we do have a limited quantity of issues #0 and #1 on hand so don't delay and reserve / purchase your copies today!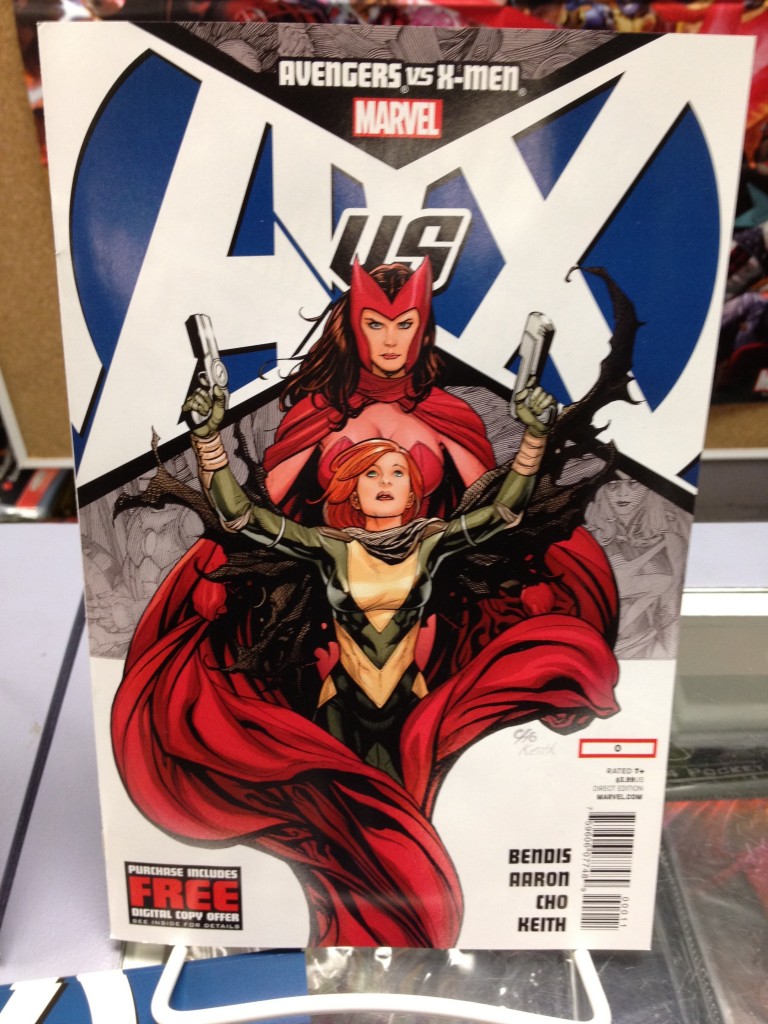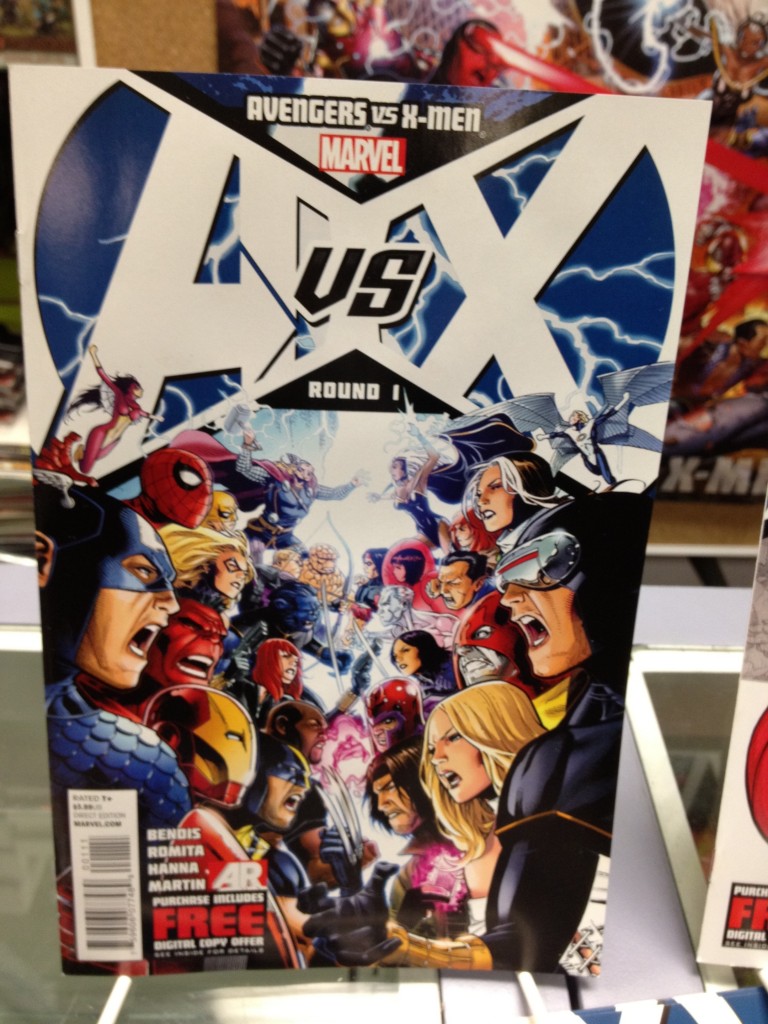 Need background on the two teams or haven't read comics in a while and want to catch up? We have a selection of Trade Paper Backs (TPB)  that will bring you up to speed!
Regards,
Roy Kim