---
08/11/2007: After five weeks of Sealed Booster events, we have a winner: Ben Domingo! Ben has won a Limited Edition Galactus figure, courtesy of the good people at Wizkids Games! Thanks to Ben and everyone else that participated!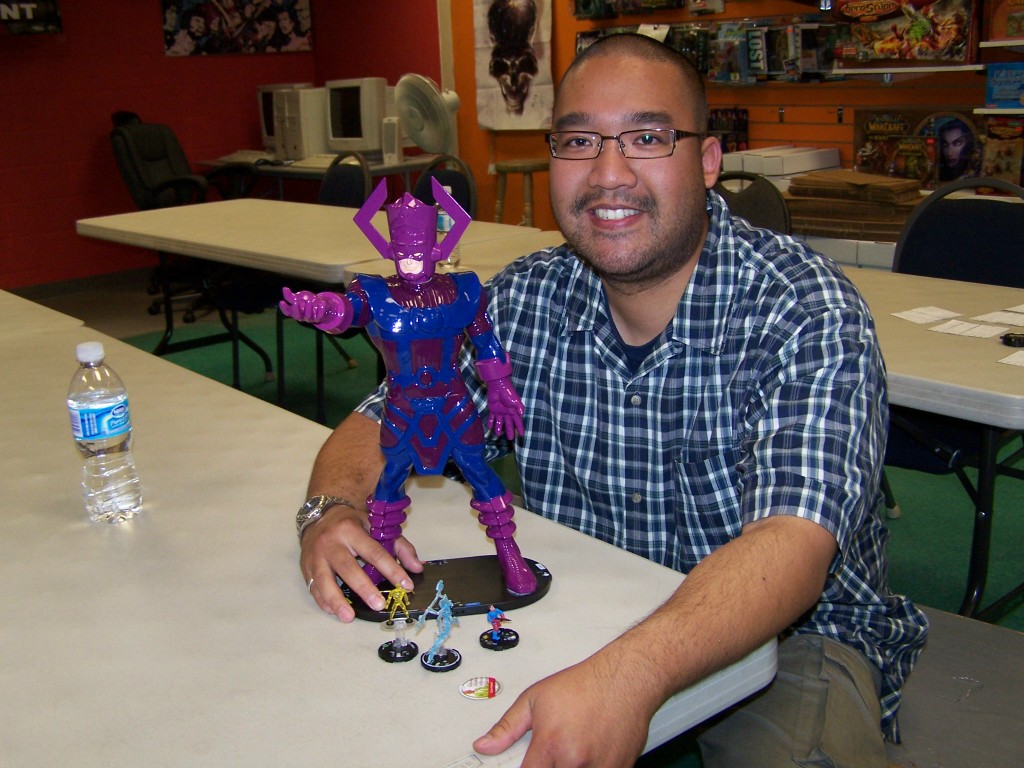 <
Keep an eye out for our special series of events for the upcoming "Justice League" DC HeroClix set arriving this September! To help celebrate this new release, we will be hosting "STARRO Attacks!" five weeks of sealed events using "Justice League" boosters (instead of "Avengers" boosters for the "Coming Of Galactus" events). For "STARRO Attacks!" players will receive exclusive LE versions of Flash, Aquaman, Green Lantern, and Green Arrow (each of which has been possessed by a STARRO alien)! Place your orders for "Justice League" bricks(10 boosters)/cases(2 bricks) with Roy! And then register online at www.wizkidsgames.com for our "STARRO Attacks!" events!
---
Justice League: Captain Boomerang Preview!
Justice League: Zatanna Preview!
---
Also, this Saturday, September 1, 2007 at 6:oo PM, show up for our "Look, Up In The Sky!" Superman demo!
Coming Soon: "Look, Up In The Sky!" Superman Promo
---