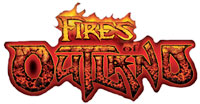 ---
Fires Of Outland" for the World of Warcraft CCG is now in stock!
Get ready for all new Epic rarity cards and Loot (including Goblin Gumbo, Spectral Tiger, and Gone Fishin') prize cards!
You can check out the entire set here! (complete Checklist)
 Feel free to drop on Saturdays at 4 PM for our WoW CCG events.
 Good luck to Garnett, Mike, and Craig at Nationals (and hopefully the Worlds)!
Regards,
iRoy