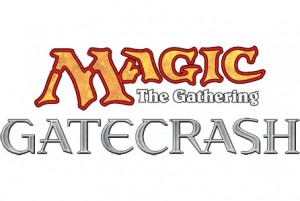 Do you know what's an unfortunate consequence of releasing a really, really good Magic set?
It sells out quickly.
Our supply of Gatecrash Boosters, Fatpacks, and Intro Decks are dwindling! We have enough product to fill all of our preorders and to use in our two events (Midnight Launch and Launch Parties), but I strongly doubt we'll have enough to last the weekend. So, if you're looking for Gatecrash, and haven't placed any preorders, come in as soon as possible!
The plus side?
Restock is set to arrive Thursday, February 7, 2013!
Thanks to everyone who played in our Prerelease and Launch events!